Although ActewAGL was set up in October 2000, with our predecessors we've been supplying reliable essential services to Canberra and the region since 1915.
The journey began in 1915 with the Kingston Powerhouse, which was built to supply the newly established national capital. Over the years, we've contributed to the building of Canberra's vital infrastructure and we continue to lay the foundations for new suburbs and precincts.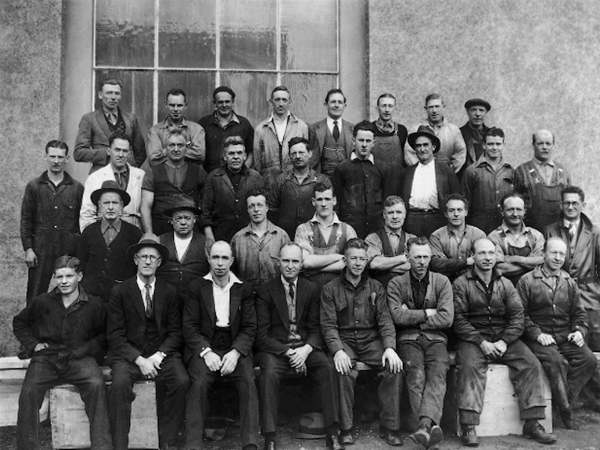 Here is a brief history of our company:
1 January 2018: The part of ActewAGL Distribution that operates and maintains the ACT electricity and gas network changed its name to Evoenergy due to ring-fencing guidelines set by the Australian Energy Regulator.
1 July 2012: Icon Water (then ACTEW Water, operated by ACTEW Corporation) resumed full responsibility for the ownership, operation and maintenance of all water and sewerage assets. Almost two years later, on 30 April 2014, ACTEW Corporation Limited changed its name to Icon Water Limited.
3 October 2000: On 3 October 2000 ACTEW Corporation Limited and the Australian Gas Light (AGL) company entered into a joint venture, ActewAGL, based in the Australian Capital Territory to provide utility services. The ACT Government decided to retain ownership of water assets only, within Icon Water (then ACTEW Corporation), and outsourced the water operations and maintenance services to ActewAGL.
1 July 1995: The Australian Capital Territory Electricity and Water (ACTEW) Corporation Limited was established as s a territory-owned corporation with assets and investments in water, sewerage, electricity, gas and telecommunications.
1 July 1988: The Australian Capital Territory Electricity and Water (ACTEW) Authority was established under the ACT Electricity and Water Ordinance 1988. The Authority combined the functions of the former ACT Electricity Authority with the Water and Sewerage Branch of the ACT Administration.
1 July 1963: The Australian Capital Territory Supply Act 1962 constituted the ACT Electricity Authority (ACTEA) as a corporate body, consisting of a chairman and two other members. ACTEA supplied electricity within the ACT and maintained the network.
26 April 1939: The branch providing electricity services within the Department of the Interior became known as the Canberra Electricity Supply.
1 July 1930: The Federal Capital Territory Branch of the Department of Home Affairs was responsible for electricity services and the Department of Works and Railways was responsible for water and sewerage services.
1 July 1925: An electrical engineer assumed responsibility for operating the electricity supply between 1925 and 1927. Matters relating to electricity supply were regulated by the Canberra and Jervis Bay Electricity Supply Regulations proclaimed in 1924.
1 July 1921: The Department of Works and Railways, Central Office assumed full control of the Kingston power station.
July 1915: The Kingston power station, commissioned in 1915, was the first permanent building constructed in the national capital. Government officials commissioned a three-phase power generating system.